Firearm Rentals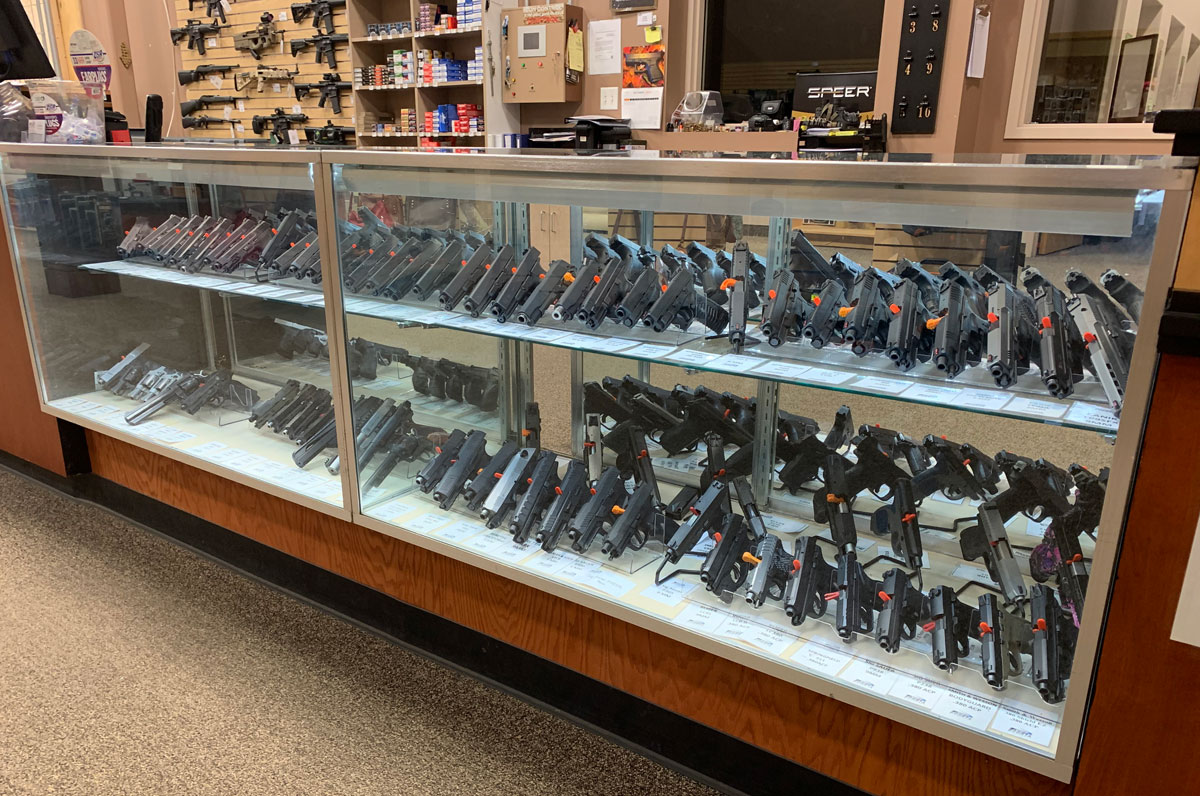 Whether you want to simply experience the thrill shooting a firearm for the first time or want to try out a variety of firearm models to find the right one for you, at Target Sports we keep a fleet of rental firearms on hand to serve your needs. Also, firearms are rented by the caliber versus the model. For example if you choose to rent a 9mm firearm, you have access to the entire fleet of available 9mm's. To add a second caliber rental just pay an additional fee:


First Rental: $15.00
Each Additional Caliber: $10.00


One firearm per caliber may be checked out at a time
Must purchase ammunition through Target Sports for rental firearms
All people in a rental group may use rented firearms
To rent a firearm you must be 21 years of age and have a permit to carry or permit to purchase, or be at least 21 and accompanied by another person over 10 years of age.
Persons under 18 years of age must be accompanied by a parent or legal guardian to use the range.
Must have a valid government issued photo ID or accompanied by someone with a required ID to use the range.
We reserve the right to deny use of the range to anyone.
Reckless behavior or failure to follow rules is cause for removal from the property. No reimbursement will be made.


Rental Firearm Fleet


Handguns

9MM
Glock G17 Gen 5
G45
Glock G19 Gen 5
Glock G48
Glock G43
Glock G43X


Smith & Wesson M&P 2.0 Compact
Smith & Wesson M&P 2.0 Fullsize
Smith & Wesson Shield EZ9
Smith & Wesson M&P Shield
Smith & Wesson M&P Shield Plus


Springfield 1911 A1 Range Officer
Springfield Hellcat 3" Barrel
Springfield XDS
Springfield XDM - Elite
Springfield XD - SC


Sig Sauer P938
Sig Sauer P365
Sig Sauer P365X
Sig Sauer P365XL
Sig Sauer P320


CANIK TP9 SFX Elite
CANIK TP9 SF Elite
CANIK TP9 Elite SC


Walther PDP Fullsize
Walther PPS


Sar Arms SAR9BL


Fime Group Rex Zero ICP


Heckler and Koch VP9


CZ P-10C


Beretta APX


Taurus G3C

22LR
Ruger Mark IV
Ruger SR22
Ruger SR22 Long Slide
Ruger SP101


Beretta NEOS


Glock G44


Smith & Wesson Victory


45
Springfield 1911-A1
Springfield XDM
Springfield XDS - 45


Smith and Wesson M&P 45
Smith and Wesson Shield


Glock G21


10MM
Glock G20


Springfield XDM


Springfield 1911 Ronin


380
Rock Island Armory Baby Rock 1911


Ruger LCP II


Sig Sauer P365


Glock G42


Smith & Wesson M&P Shield EZ



38 Special
Smith and Wesson Bodyguard
Smith and Wesson 637
Ruger SP 101


357
Long Guns

223/556
Springfield Saint AR-15
Springfield Saint Pistol
Smith and Wesson M&P

7.62 x 39
10mm
9mm
22 LR
Colt M4 Carbine


H&K MP5


Ruger 10/22
Please Note: Rental firearms can be removed from service on short notice. Not all listed rental firearms may be available at all times.